There are tons of messaging apps out there. My favorite one that's not iMessage is Telegram.
Telegram is free, fast, and reliable; it's minimal where it needs to be, and elaborate where it can be.
Telegram is a highly effective messaging app: messages come in fast and feel solid. There are light social network features that you can use if you choose, but won't have any impact on your experience if you don't.
Most importantly: I trust that when I send a message in Telegram, whoever I'm sending it to will receive it.
Replies
Telegram's reply feature is simply incredible. On the iOS mobile app, dragging any message to the left will reply to that message, quoting it in your next text and linking back to that message.
It's so fast and simple and unlike iMessage, there's no visually complex threads to visually distract you or slow you down from continuing the conversation.
It's difficult to overemphasize how often my friends and I use this feature.
Read receipts are on by default
Yep — everyone has read receipts on by default in Telegram.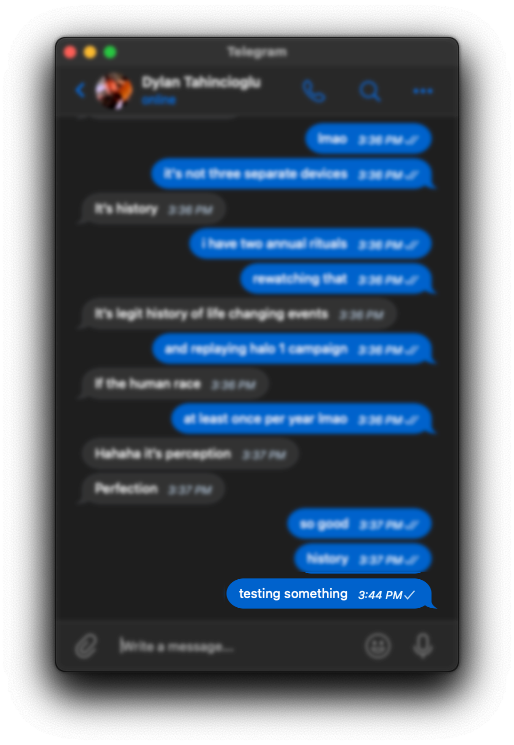 Read receipts in Telegram are unobtrusive, especially compared to iMessage.
This adds to that solidity in a way that makes me feel really trusting when talking in Telegram. It also means that my friends and I tend to chat in a style that more closely resembles the rapid-fire, multi-text flurries that were so common back in the days of AIM.
Chat bubbles in every color
Telegram's app has a bunch of options for changing theme colors, so your chat bubbles can be whatever color you want them to be.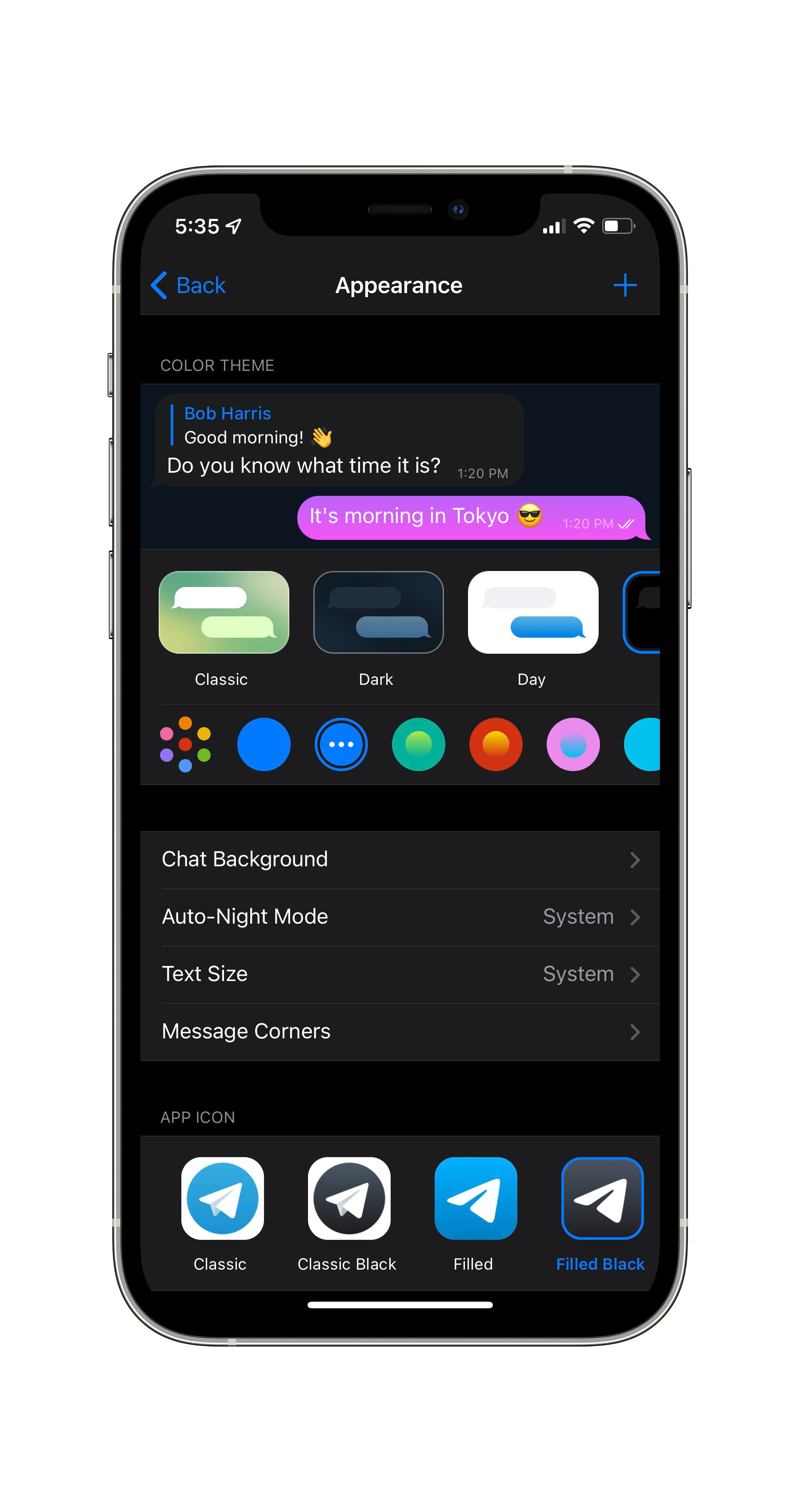 Owned by the Durov brothers
Telegram was founded by Nikolai and Pavel Durov, the brothers who also co-founded VK, Russia's most popular messaging service.
As of this writing, Forbes estimates Pavel's net worth at $17.2 billion.
Encrypted messaging
Telegram has encrypted messaging options which are super easy to use. They aren't on by default, like in apps like Signal, where all messages are encrypted, but privacy and security are deeply steeped in the foundations of Telegram.
If you're talking about something sensitive, Telegram has an option for self-destructing messages so that neither sender nor recipient has a record of what was said in the conversation.
Open platform
Telegram is available on literally every platform imaginable, and vitally, their apps are open source, which means that the community can verify the code inside all of their mobile and desktop apps to ensure that nothing fishy is going on.
Download Telegram for iOS, Mac, Android, or PC.
---
If you liked this article, let me know in Telegram: @tgold