Microsoft launched two major AI updates to Bing search and their Edge web browser on Tuesday.
These AI updates are powered by a new, even better version of ChatGPT that Microsoft has specifically trained for search. It looks good — as always, The Verge and the WSJ both have great coverage featuring demos and interviews with Microsoft CEO Satya Nadella.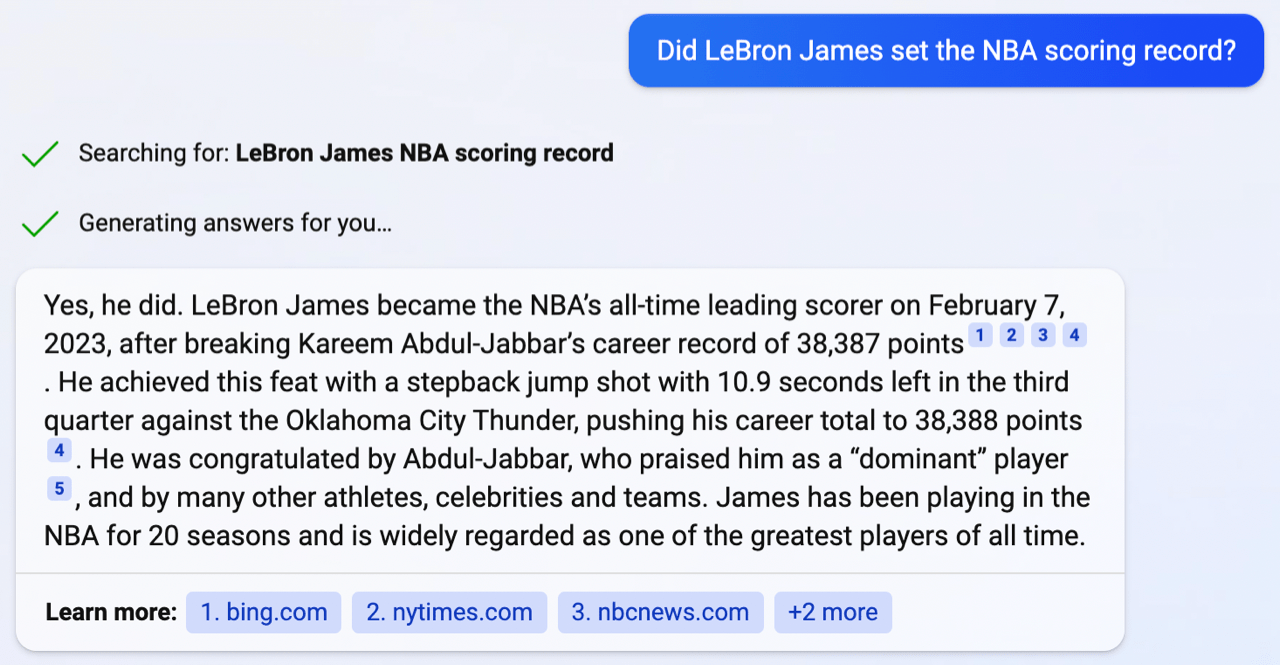 Bing has a list of example queries that their AI chatbot is already active for, with the full functionality rolling out soon. There's a waitlist for full access. Microsoft says that if you download the Bing app and set Edge as your default browser you'll get moved up in line.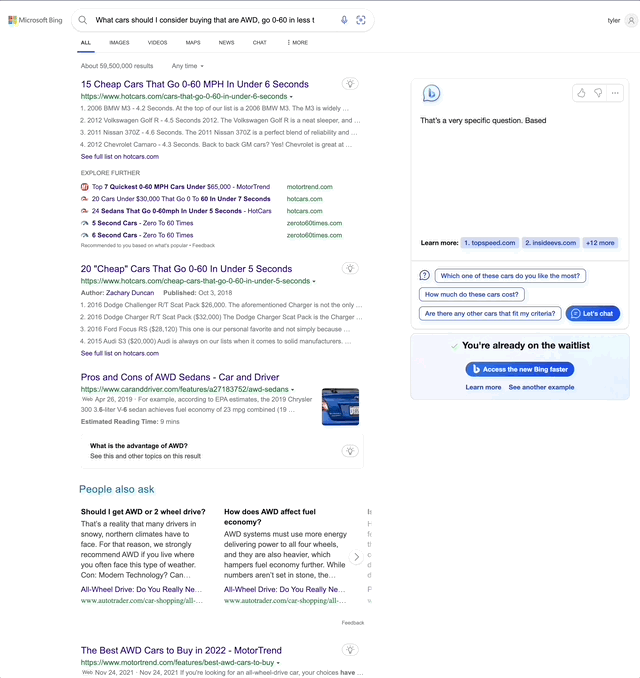 If you had told me five years ago that I would be on a waitlist for Bing in 2023 I would have laughed you into next week, but life has a funny way of coming up with surprises where we least expect it.
The main focus of the news is on Bing, but — I can't believe I'm about to write this — don't sleep on Edge. Microsoft's updated browser directly implements a UI simlar to GPT (buttons, not the chat interface) with options for composing text in different styles. You might use a different voice in a LinkedIn post than you would for a tweet, for instance.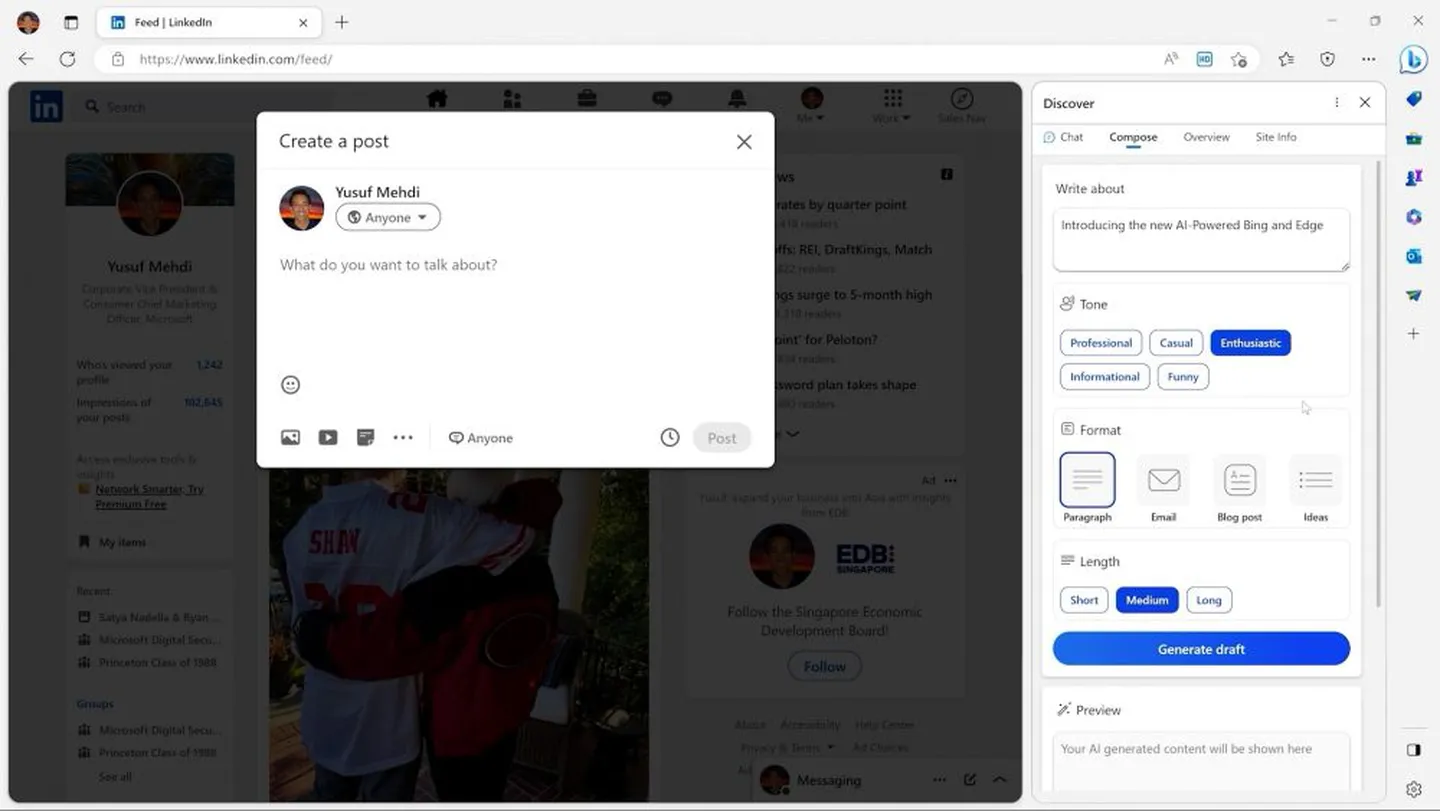 Here's a link to Satya's full hour-long keynote. Stratechery also has a good interview with Microsoft CTO Kevin Scott and OpenAI CEO Sam Altman about the partnership between the two companies.
The race starts today
In his official keynote speech, Satya Nadella declared that a "race starts today" for the future of search.
Google currently controls the overwhelming majority of search usage. Bing is poised to disrupt.
Nadella told Nilay Patel at The Verge that "at the end of the day, they're the 800 pound gorilla. [...] I hope with our innovation they will definitely want to come out and show that they can dance. I want people to know that we made them dance."
It's hard not to like this guy.
Under Nadella's leadership, the 48-year old Microsoft has managed to reframe themselves as an underdog, at least in search, and their new products both impressed the press. It looks like Microsoft's renewed partnership with OpenAI is paying off.
Unlike ChatGPT, which frequently and patiently reminds me that it only has knowledge of events up until 2021, the "next-generation" model that Bing is based on is capable of accessing the internet to provide citations, making it far easier to fact-check the AI's results. Microsoft and OpenAI are not calling this new model GPT-4, if you care about that sort of thing.
There are so many times where I'm searching for something on Google and realize I have to write an entirely new query to find what I'm looking for. The next thing I know, I have 100 tabs open. These new AI updates look to solve that common problem.
As of Thursday evening, 9 Feb 2023, Bing is the fourth most downloaded app in the iOS App Store, probably the first time they've ever been above Google.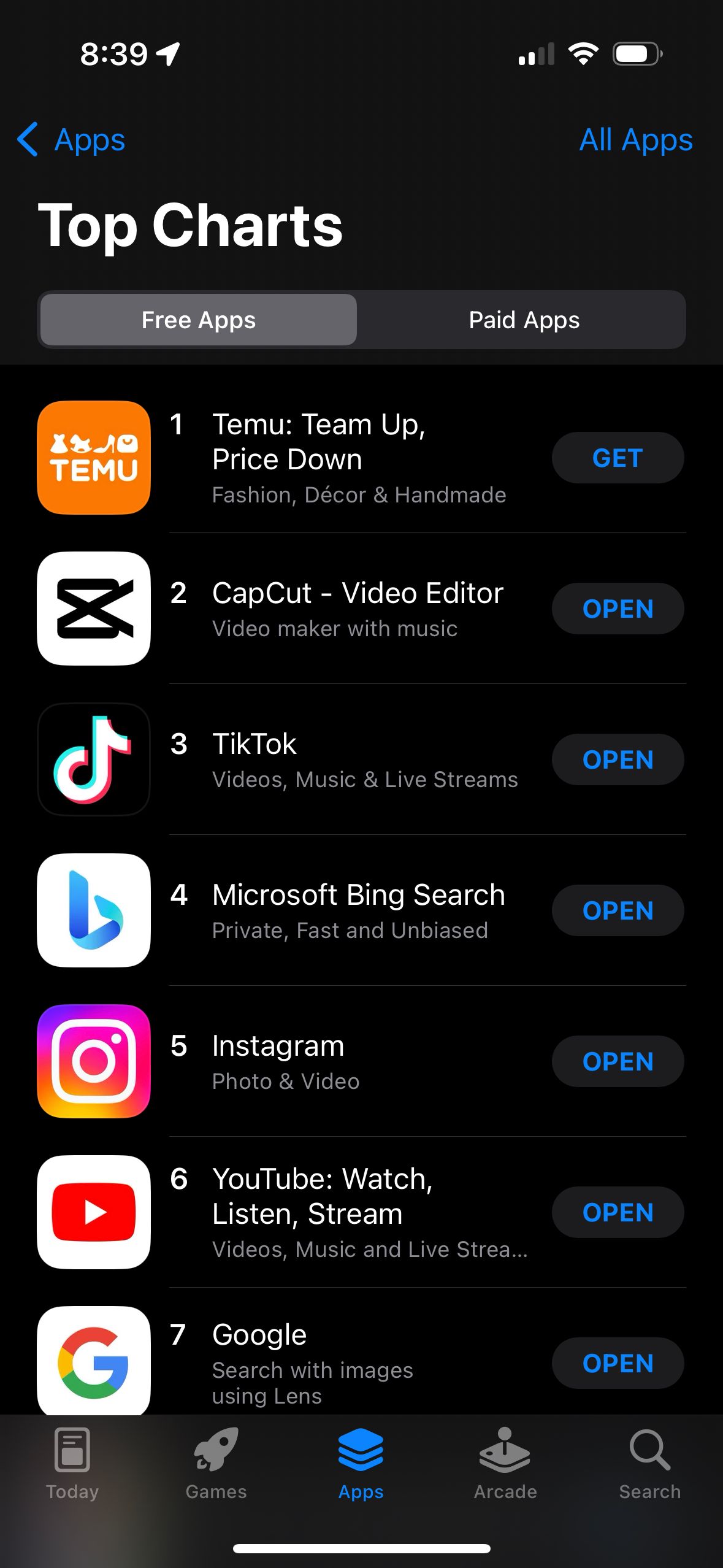 Alexandr Wang, the CEO of Scale AI, pointed out that Google and Apple are rumored to be signing a new deal that would see Google pay Apple $15 billion per year to be the default search engine on iOS. Will Microsoft try to swoop in?
The race is on.