Day One is what's good.
Instead of posting to Instagram, Twitter, or Snapchat, I keep track of my thoughts — and life experiences — in Day One. It's just like posting to Facebook, except there's only one person who ever sees your posts: you.
Day One tracks all kinds of metadata about when you wrote the entry, how many steps you've taken that day, the weather. It even tells you if you were listening to music while writing an entry.
My most valuable investment
I use Day One every single day to write a note, remember a random thought, to think out loud in a private space.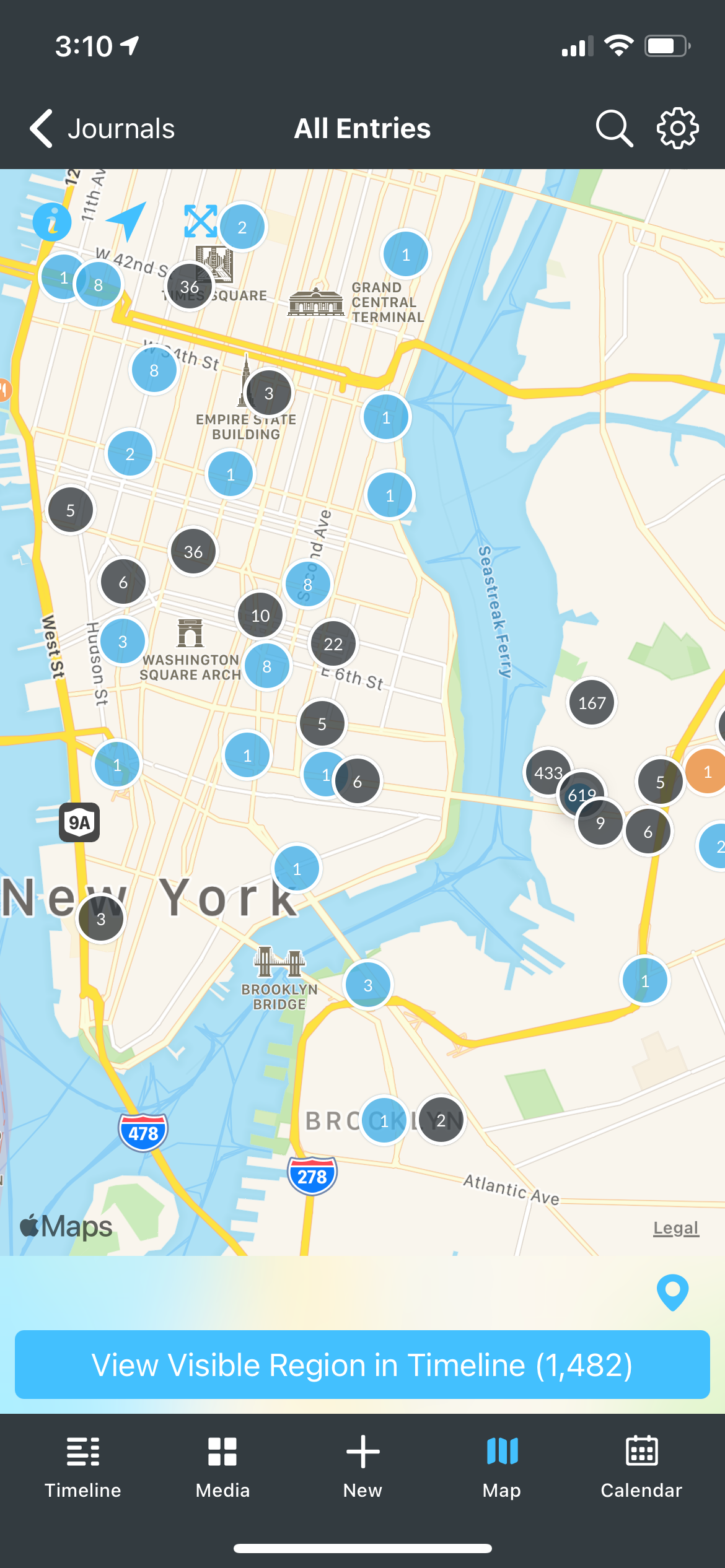 I've been writing in Day One since 2012, when I read this interview with the app's founder. At the time I was really into Twitter, and the idea of having a private space to express my thoughts was really interesting. The few entries I have from 2012 are now the most valuable entries in my journal; I love being able to reflect on these moments, to appreciate the good times and learn from mistakes.
My Day One journal has only become more valuable over time, thanks to the amazing "On This Day" feature that's like a built-in Timehop. It's incredible to open up my journal and see where I was on this day one, two, or even five years ago.
The best time to start a journal is ten years ago; the second best time to start a journal was yesterday. The third best time to start a journal is right now.
---
There's an Apple Watch app too, if that's your thing.