The Baronfig Confidant notebook is what's good.
I've been using these notebooks for years — I remember first reading about them in an article on Shawn Blanc's website published back in 2014.
It happened immediately.
The subtle detail, the splash of color, the texture of the cloth. Right away, I knew I wanted one of these notebooks.
Now I'm on my third one. After two in gray, this time I got one in a color Baronfig calls yellowgold. Felt fitting considering the color scheme around here at Gold's Guide.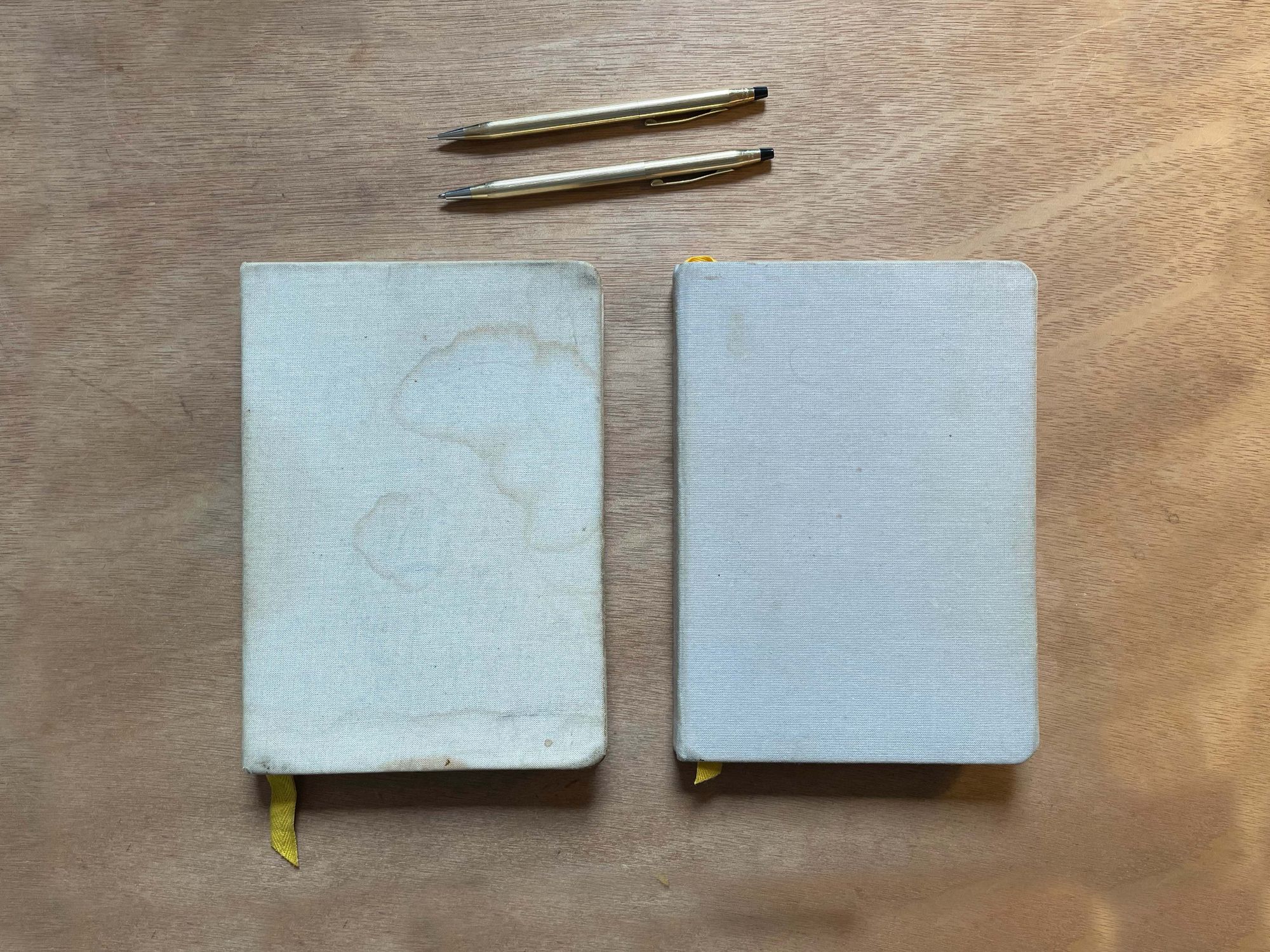 After using this notebook on and off for years, I keep coming back to it.
The size
Small enough to carry around comfortably, but large enough to have enough space to express your ideas.
It's just a bit larger than an Amazon Kindle. The Kindle can fit neatly in the back pocket of a pair of the Levi's 511 jeans I usually wear, but in my experience the Baronfig doesn't, really. Better to just carry it under your arm.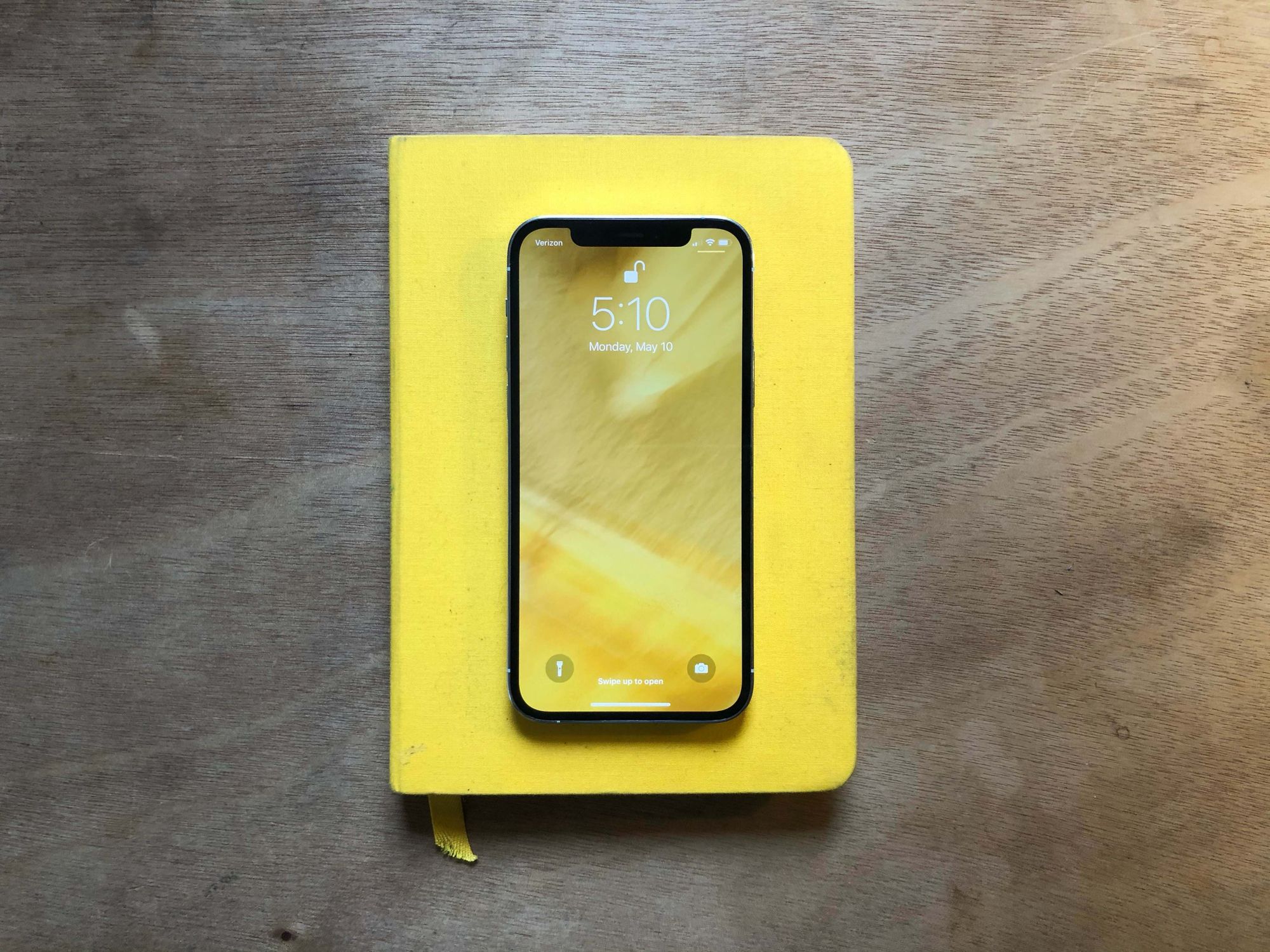 The flagship size Confidant notebook I have measures 5.4 inches wide by 7.7 inches tall — more-or-less the exact size of an iPad mini, if you remember those.
Opens flat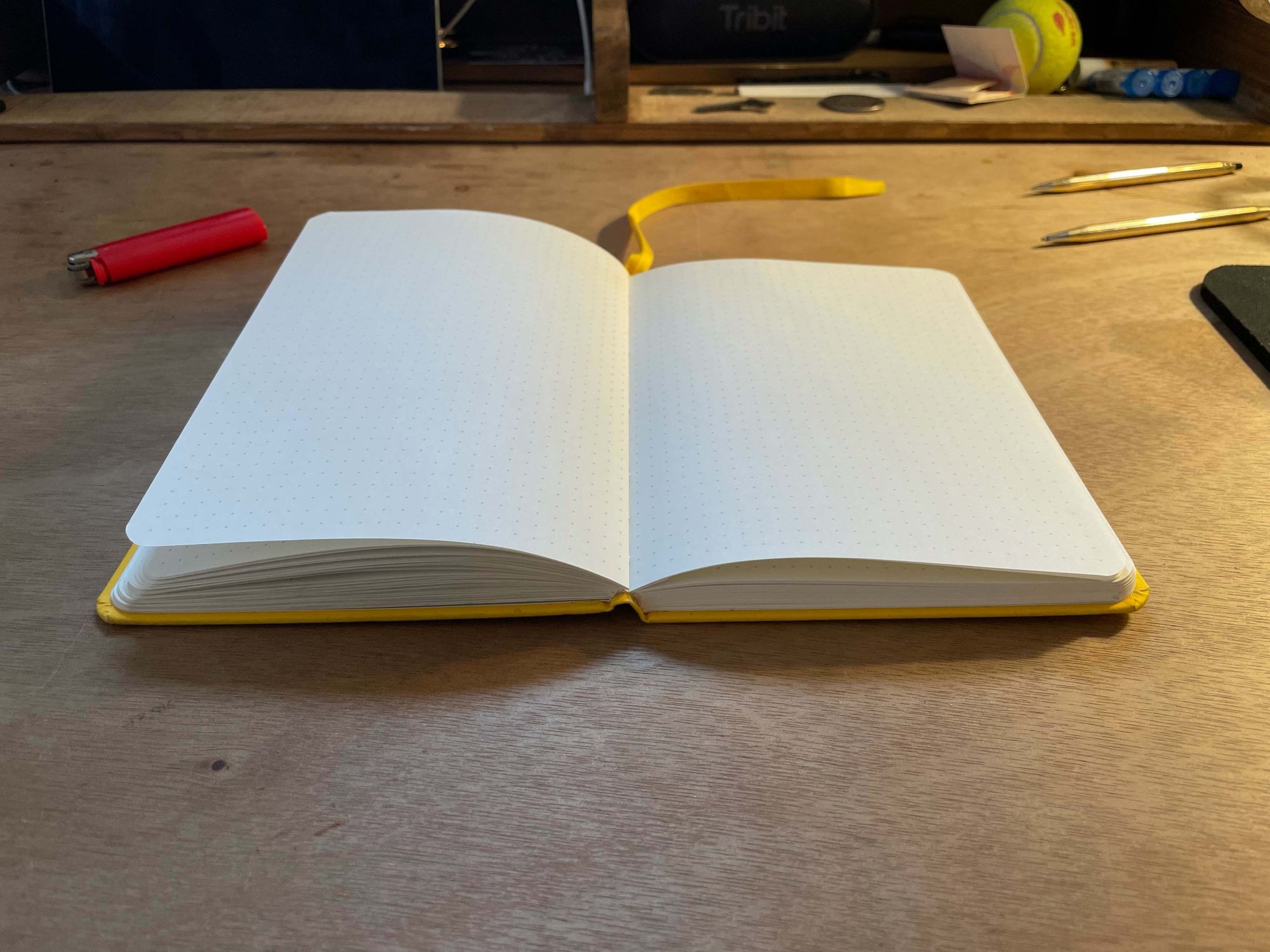 The paper
I prefer to get dot grid notebooks whenever possible.
Baronfig has options for plain and ruled, of course, but I highly recommend the dot grid.
It's the best of both worlds, since you aren't constrained by the flat lines in one direction but there's a reference point if you need it.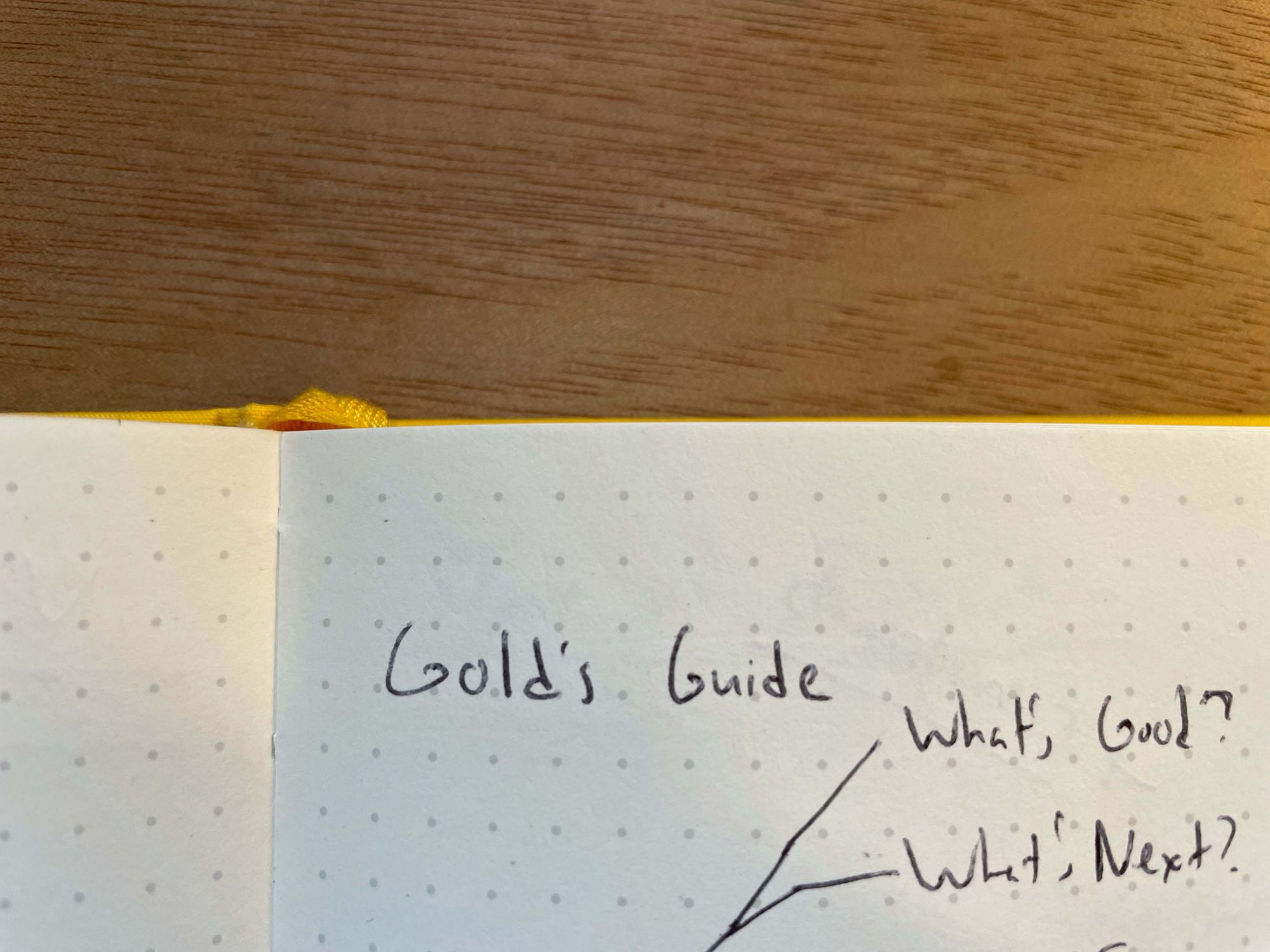 Regardless of which type of paper you choose, each Confidant has are 12 perforated pages in the back, perfect for when you need to tear out a page to give to a friend or coworker or that girl at the coffeeshop.
The ribbon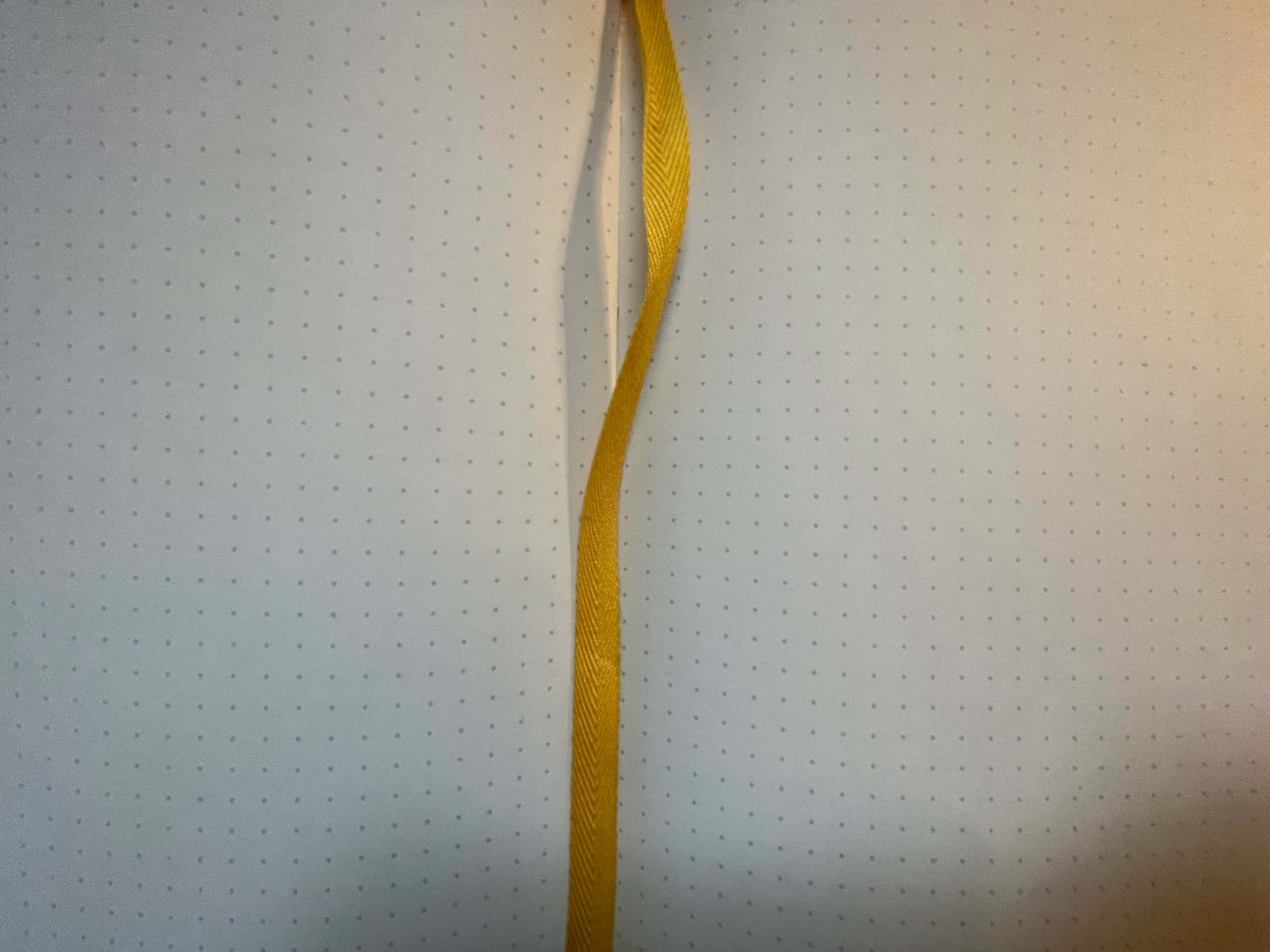 An inspiring notebook
A good notebook can be the right motivation to stay organized and on top of things.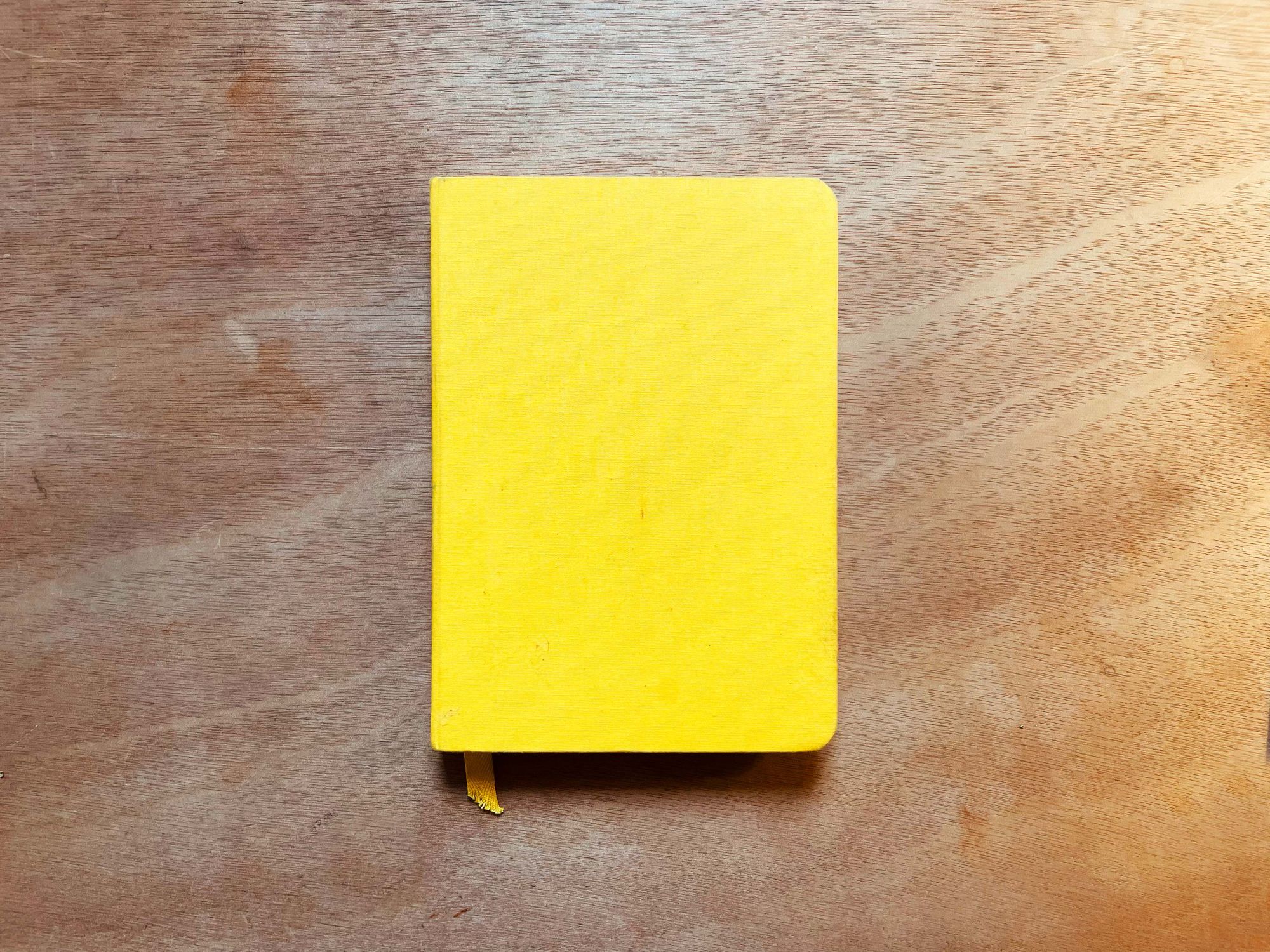 Why not write it in a nice notebook?
There are also pocket size (160 pages, 3.5" x 5")  and plus size (208 pages, 7" x 10") versions of the notebook available for $12 and $22 respectively.
---
One more thing
When I went to their website to find those links, I came across this interesting limited edition notebook that's about sending Letters to your Future Self.